X marks t' spot whar ye get to enter fer yer chance at t' treasure!
What be t' treasure?
'Tis a bento booty Giveaway!
Ye get 3 chances to win one of 3
awesome bento shoppin' sprees!
Thar be 3 prizes of $75 each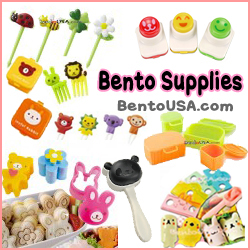 $75, yo ho!
That's a lot 'o doubloons t'be spent on bento goodies!
How can ye win? Well, ye have th' same chance as all ye pirate mates if ye follow these instructions:
Enter th' words on ye bonus map pieces in th' Rafflecopter widget below fer 2 chances to win, an follow this 'ere blog fer 1 more!
a Rafflecopter giveaway
*If ye mateys are using Internet Explorer, ye might not be able to see where to enter for the winnings. Ye may consider trying Google Chrome if ye want to win! https://www.google.com/intl/en/chrome/browser/
Avast, me hearties! A word 'o warnin'!
Don't tweet, pin, or share 'tis message, lest ye spoil th' a ruckas fer th' rest, 'n lessen ye chances 'o winnin' t' lovely booty! And don't cheat, or you'll be forced to walk the plank. Arrrr!

Did ye enjoy our treaure hunt blog hop 'n all th' pirate bentos? Well, after ye've entered th' Giveaway, thar be more to spy wit' ye eye... we had a couple 'o scurvy stragglers who didn't make it on board before we cast off: