Yo ho, it's time to set sail on two bento pirate blog hopping adventures. Bento Bloggers & Friends have set their ships in the water for your journey to the perfect pirate lunches.
Step aboard Black Bread's Revenge beginning at 7:30 a.m. EST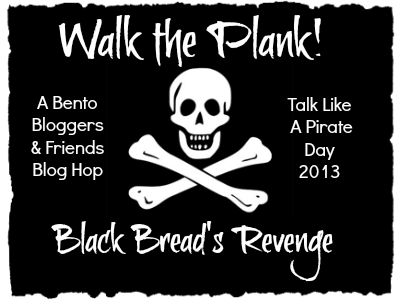 Once you have sailed back to this harbour, ye must climb aboard The Flying Lunchman's ship at 10:30 a.m. EST
We hope you enjoy your adventures today. Happy Talk Like A Pirate Day to you!